Drum Tuition Principles and testimonials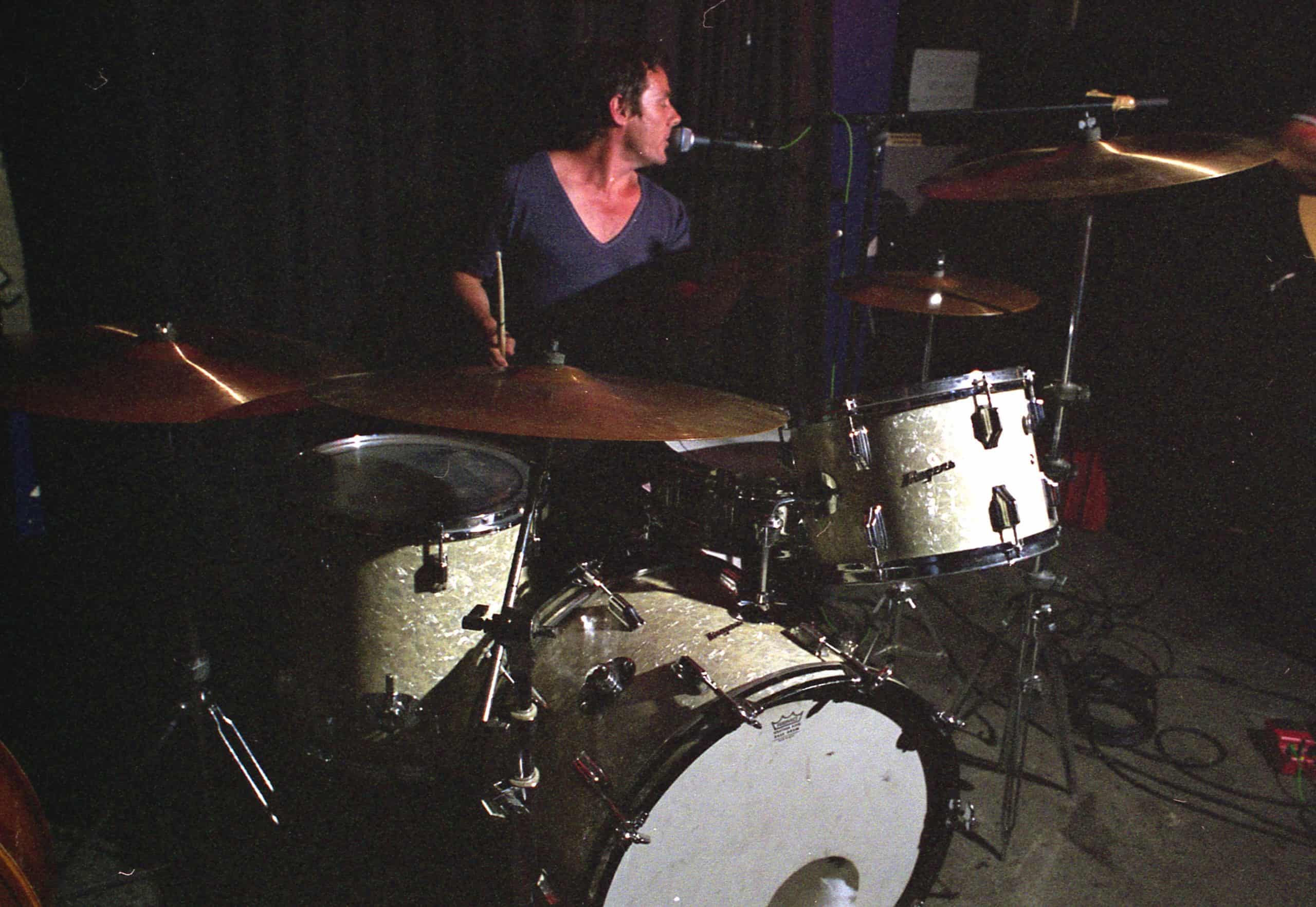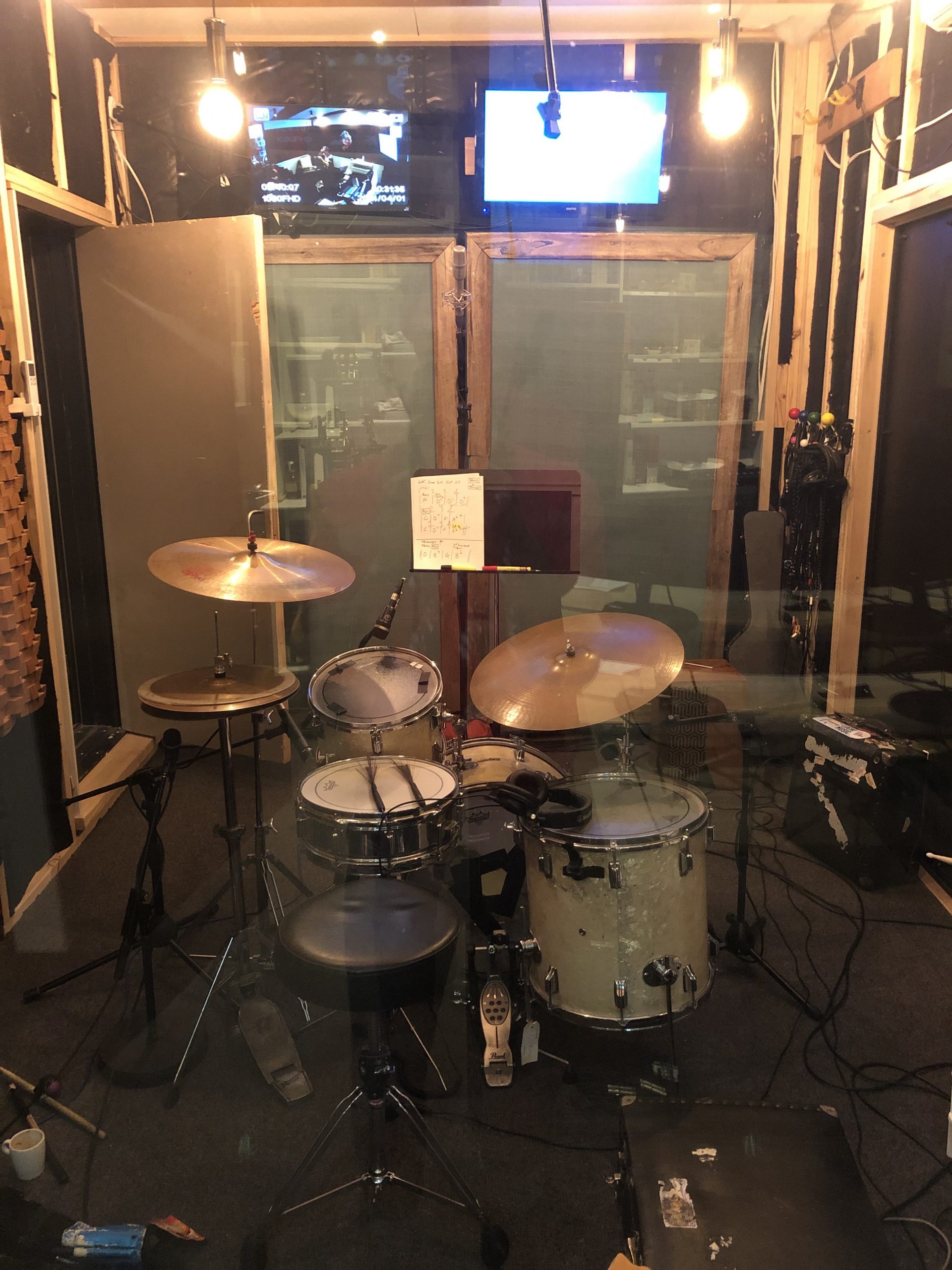 Over the years I have collected and studied many of the great drumbooks from many era's (books from even before the first drumset was starting to form) that have been written and that I have in my library and from this study I have noticed there is a very specific and ordered approach to learning drums…starting with hand technique, then going on to feet technique, co-ordination and movement, independence and putting all of these disciplines together into a groove/beat and drumfills to the style of drums you want to play. I also studied Drum Fundamentals with Ralph Humphrey (Frank Zappa) from the Los Angeles College of Music as a professional development exercise to see how they set up a drummers foundation and from all of the knowledge I have ascertained from this reading and investigation, and from my own personal experience and observations, I have put together a system of tuition and practice that works for drummers at all levels and with recognition and respect for their own individuality to bring to fruition the best in their drumming. 
In drumming there are basic techniques, rudimentary studies and practices that all drummers should learn so you have a good foundation for any style of drumming you may want to pursue. These will guide you and help make you into a good and competent player.
The two crucial characteristics of a good drummer are technique and feel. You practice technique to give you control over your fingers, wrists, arms and legs so that it becomes second nature and you don't have to think about it while you are playing. When you have mastered technique it frees your mind and body up to allow you to get into the sound of the grooves you are playing, to get in to the sound of the drums and bring out the feel of it, the music of it. Feel is the spark that defines the great drummers.
My drum lessons are about incorporating these ideas, concepts and practices. I teach that the drums are first and foremost a groove orientated instrument, but are also musically percussive and to think creatively on the drum kit. I use rudimentary studies not just as exercises but as an integral part of playing and I encourage students to learn various styles of drumming in order to improvise and to enhance one's own individual style.
Basically, I love drumming and all styles of drumming. I never stop learning myself to expand on ways to play and hear grooves/fills and to get ideas that will complement my own playing. This can help with bands, session and soundtrack work when the drums may not so much be about laying down a straight groove…you may have to think out other ways of rhythm and how to express a feel to accompany the music. As you can see from my discography, live, soundtrack and session work this has enabled to me to work in many different forms of musical fields and expression which has been very gratifying. Playing drums is about playing music. Making the drums sound good makes the musicians you are playing with sound good, which makes the music you perform together sound even better. That can be a straight 4/4 or something "off the wall" and anything between. Its not what you play, its how you play it.
Drum Teaching Testimonials:
I had just started playing in bands while at uni and only had basic foundations of drumming. I found Ash and from the first lesson he had this great confidence in me. We got started on good technique and played along to old and new songs. Within a couple of weeks I felt this improved my jam sessions with my band as well as playing live. He is incredibly enthusiastic and knowledgeable about the great drummers of history and he introduced me to some great musicians I'd never heard of- that kind of passion is contagious so I was always looking forward to my next lesson.
Victoria Carter
Ash balances the simple pleasure of drumming with an extensive understanding of the instrument and its relationship with the human body to provide rewarding lessons. He teaches the fundamental techniques essential for any player to really groove, and when you're ready to hone in on a particular style, he is fully equipped to dive deep.
Reuben Maskell (Bachelor of the Arts – Music, Collarts)
I've always been really bad at geeking out about drums and never looked up specific drummers which was pretty dumb of me. However I did idolise the shit out of the drummers that played in my High School bands before me. Also my first drum teacher, Tanya Cavanagh, always inspired me because she knew her shit and could make a living off drumming. And my last teacher Ash Davies because he was insanely creative and he played the drums like a melodic instrument. 
Lilli dunn Lillian Maeve (Sadults Pistol Peaches)
My son met Ash as a 12 year old struggling with left handedness and technique issues that were starting to get in the way of his love for drumming. Very quickly Ash identified what he wanted to achieve with drumming and set up a program that worked on the fundamentals as well as introducing new styles and challenges. One year ahead of expectation our son earned a coveted spot on the kit in one of his school's jazz ensembles – a level higher than the one he auditioned for! A lot of the credit must go to Ash's rare blend of drumming and musical expertise, teaching prowess and his natural gift of just 'getting' where kids are coming from. We love Ash – could not have asked for a better teacher.
kirby
As a producer and someone who is studying drumming to help with my work in the studio, Ash has taught me invaluable knowledge about music, feel and technique. I am always challenged yet never feel like I am out of my depth. He has greatly built my confidence as a musician and given me the skills and discipline I can apply to my music projects.
umut
Ash instantly put me at ease behind the kit. He catered to my skill level and challenged me each week. Plus it's rad to learn from somebody whose talent I respect so much! I would recommend lessons with Ash to anyone who's looking for an engaged, positive and genuinely interested teacher.
Philippa Mary
Ash Davies is a terrific drum teacher with many years of experience. What I love about my lessons with Ash is not only the playing but how we have great conversations about drummers, drum books etc. his knowledge and passion for the instrument is truly inspirational. I have been an avid student of Ash's for almost 10 years. I really look forward to our class each week. Ash is a great teacher who is patient and has been able to guide my studies according to my abilities and aspirations.
Hazz (Bachelor of Contemporary Music Performance)
My 14 year old son has been learning drums with Ash for over three years now. Ash's methods and focus on "feel" are fantastic and he maintains a great rapport with his students, with an easy-going style that is great for young drummers. Prior to starting with Ash, my son was starting to plateau a bit with his drumming, but since moving to Ash, he hasn't looked back and the improvements in his technique and capability speak for themselves. More importantly, he really enjoys his weekly session with Ash and happily treks across town each week, under his own motivation. Ash is a great player – a bit of his style / feel rubs off each week – and a great teacher. We couldn't be happier with his tuition – Ash gets our highest endorsement.
Dave, Moonee Ponds.